Provide opportunity to B-Tech/B.E, MCA, BCA, Diploma students to enhance their skills and getting practical knowledge through Software and In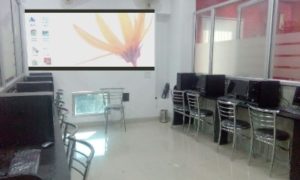 dustrial Training. The company has strong placement cell that assists students to place in various corporate after successful completion of the training. Shineway Software Solution provide training solution nearly for every engineering branch. We offers job oriented industrial training on latest technologies like Electrical Design, Industrial Automation, Embedded System, C, C++, JAVA, PHP, Networking, AutoCad, CATIA, Solid Works, Revit, STAAD Pro. Shineway Software Solution has direct and indirect tie-up with multiple industries to provide jobs for fresher and experienced candidates.
Why Shineway Software Solution, Pathankot
What's another popular item you have for sale or trade? Talk about it here in glowing, memorable terms so site visitors have to have it.
Our Technical programs are unique and introduced in North India like Electrical Design, Industrial Automation, Embedded system, CATIA, Solid Works, Revit, STAAD Pro. And many more.
Training program is based upon highly demandable technologies within a course.
Our courses are related to India's highly growing Industry like Oil & Gas, Power Plant, IT and other MNC industries.
80% practical and hands on training to the students on latest technologies.
Experienced Faculty with Industrial Experience.
Quality Training and superb Infrastructure.
Personality Development Programme for students.
Motivation of students towards Industrial Training through Presentations and Seminars in colleges.
Why Industrial Training
Industrial Training play very important role in the career of graduate students. Due to lack of practical knowledge in University program Industrial Training become essential for graduates. Industrial Training helps students to become himself as employable candidate. No doubt Industrial training is essential part of university program. Most of the Universities in India put Industrial training as course curriculum. It is compulsory Part of university program and its duration vary from six weeks to six month. Some universities provide opportunity to engineering students to get industrial training in two to  three times in four year academic programs. It means universities also realize that industrial training is very vital for engineering graduate. Without proper industrial training the technical knowledge of engineering graduate is incomplete and candidate is not industry ready or not confidence for industry.
Six Month Industrial Training at Shineway Software Solution
Six Month Industrial Training is very crucial time period for B.E./B-Tech, MCA students because this is the time in which candidates can explore himself in latest technologies used in National and Multi-National Industry. Six month Industrial training is a important part of universities academic curriculum like Punjab Technical University(PTU), Punjab University(PU), Chitkara University, Baddi University and many another universities. During six month period engineering students can enhance their technical skills and improved practical knowledge. Shineway Software Solution Offers six month Industrial training for almost very engineering branch like Electrical, Mechanical, Electronics, Computer Science, Information Technology, Civil, Instrumention. Besides this our six month Industrial training program is unique and based upon latest technologies and relate to India's highest growing industry like Power, Information Technology, Pharmaceutical, Automobiles and Design industry. After completion of training from Shineway Software Solution candidate get enough skills and confidence for their future industries task and graduate student become an employable candidate.
Shineway Software Solution, Pathankot is offer following training program for Engineering students
Industrial Training for Electrical Engineering Students.
Industrial Training for Electronics Engineering Students.
Industrial Training for Computer Science Engineering Students.
Industrial Training for Communication Engineering Students.
Industrial Training for Information Technology Engineering Students.
Industrial Training for Instrumentation Engineering Students.
Industrial Training for Mechanical Engineering Students.
Industrial Training for Civil Engineering Students.